Contact Us At Artistry Yorkies
We are show exhibitors and breeders of AKC Yorkshire Terriers. I started showing dogs at AKC dogs shows as a "Junior Handler" at the age of 13. The breed of dog I was showing then was English Setters and English Cocker Spaniels. I had to put off showing my dogs for a while, to raise our family.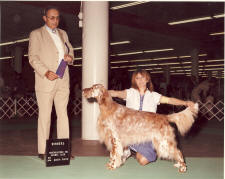 Once our children were older, my husband encouraged me to start showing dogs again. I wanted to look for a breed that I could have with me in the house and more easily take with us to the dog shows. I didn't have to think twice, as I knew it was going to be Yorkies. I had been introduced to a Yorkie by a friend of mine years prior, and I had been fascinated by the breed ever since. They are truly a wonderful little breed. We have been addicted and dedicated to Yorkshire Terriers ever since acquiring our first one.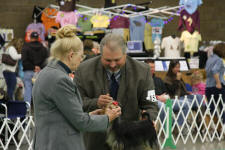 My husband also shows our Yorkies, and my son has just started his ascent into the show ring on occasion as well, truly making it a family affair. Children interested in showing should look into junior handling as it is well support by all. We love the sport of showing our Yorkies, and our family's passion for our Yorkshire Terriers helps bind our family together.
For our 2013 dog show season, we finished 4 of our Yorkshire Terriers to their AKC Championship along with finishing 1 of our Yorkies, GCH Artistry's Cole Train's to his AKC Grand-championship in only 6 shows.
For our 2012 show season, we have had three of our Yorkies that we bred finish their AKC Championships. We have also pointed other Yorkshire Terriers that we are currently showing this 2012 show season as well. We typically only show in the spring and summer months.
For our 2011 dog show season we had five of our Yorkies finish their AKC Championships that we bred.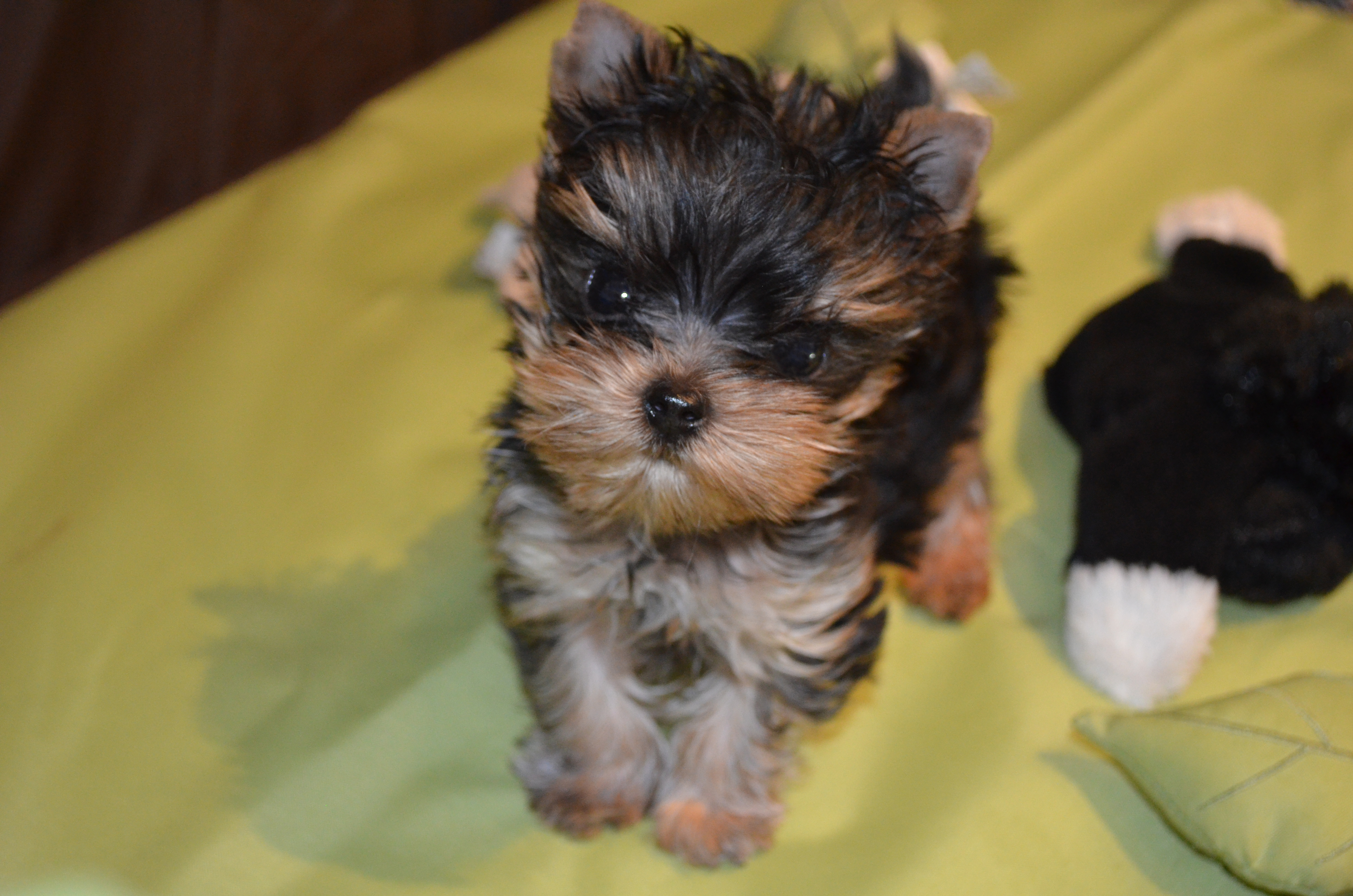 We hope that this site can be of some assistance with the Yorkies in your life. We offer breed related information in such areas as Yorkie grooming, Yorkie diet, and Yorkshire Terrier breed history, just to name a few.